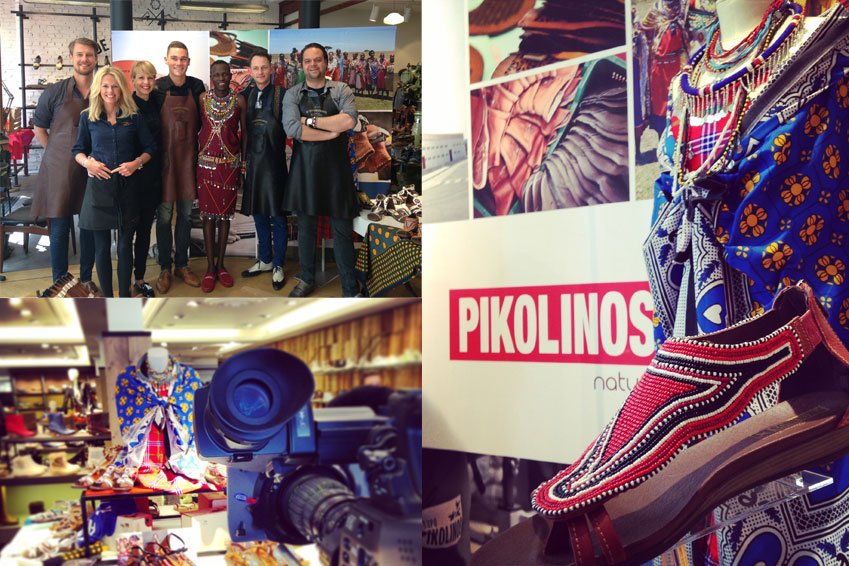 On April 24 and 25, the Netherlands came on board with our Maasai Project. Some of the Pikolinos team traveled to the Netherlands to present the Pikolinos' Maasai collection. William Kikanae, Maasai community leader and representative of ADCAM, led both events in Texel and in Groningen, where he presented our brand's most special collection.
Mantje Store in Texel and De Schoenenfabriek in Groningen, were the chosen places to present this collection, and over the course of two days Dutch shoppers and tourists were able to enjoy the presence of William, who described to all who attended the process of manufacturing the Maasai sandals and the benefits derived from this project for his whole community.
During the second event in Groningen, the shopping day was livened up by an African band who set the beat to the event all day long. What's more, a Kenyan chef delighted the crowd with an African-style barbeque, enjoyed by all the store customers who showed up to learn about Pikolinos' most special project.